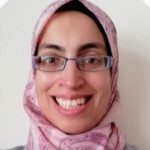 Dr Perviz Asaria
Consultant Cardiologist
Imperial College Healthcare NHS Trust, London, UK
Dr Perviz Asaria trained in Medicine before going on to do a Masters in Global Public Health under a Fulbright Scholarship and a PhD in Epidemiology and Biostatistics under a Wellcome Trust Clinical Research Fellowship.
Her current work concentrates on geographical variations in cardiovascular disease in England. She uses large, routinely collected datasets to pick out patterns of variation after correcting for noise. She also looks at patterns of disease clustering for morbidities associated with cardiovascular disease.
Dr Asaria works part-time as a clinical Consultant Cardiologist at Imperial College Healthcare NHS Trust, and helps to work out the clinical and policy reasons for the statistical findings of our cutting-edge group.